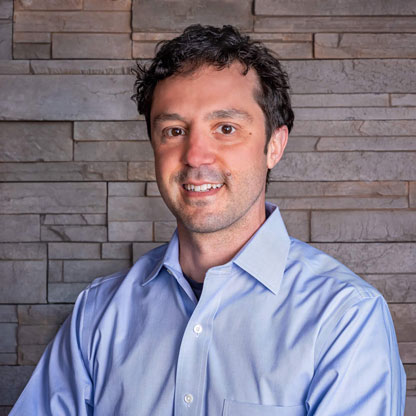 Oliver graduated from Lewis and Clark College in Portland with a B.S. in Biology. In 2004 Oliver graduated from the Oregon College of Oriental Medicine, also in Portland, with a Master's degree in Acupuncture and Chinese Herbal Medicine.
Oliver was introduced to acupuncture through a sports injury. In 1996, after suffering from an injury to his foot, which required surgery, he stumbled into an acupuncturist who introduced him to Chinese medicine. The treatment he received quickly reduced the pain and swelling in his foot and helped him fully recover from the surgery.
His interest in anatomy, physiology, and sports medicine has led to a deeper understanding of body mechanics. In 2015 Oliver gained his certification in Sports Medicine Acupuncture (SMAC). This doctorate-level training incorporates orthopedic evaluation and advanced acupuncture techniques, which allows him to better diagnose and treat injuries.
Oliver begins with a thorough evaluation using orthopedics, muscle testing, and postural assessment. He uses a gentle acupuncture technique and combines acupuncture with tuina massage to achieve the best results for chronic and acute pain. His knowledge of yoga, stretching, and exercise help him design treatments and home therapies to empower patients to take charge of their health.
Oliver works with lots of different people including many athletes looking to stay competitive. He specializes in musculoskeletal pain, including sports injuries, chronic pain and surgery recovery.