Patient-Focused Sports Medicine Accupuncture in Portland
Inner gate Health & Wellness offers the best sports medicine acupuncture in Portland. Our Board-certified clinicians help you live a pain-free life.
Dr. Kaley B.
November 28, 2020.
Verified
Very impressed! Great acupuncture, well organized front desk. Liz is fantastic, and I'm not a fan of needles. Finally got some relief from back and neck pain. Looking forward to a few more sessions!
Abbie W.
September 15, 2020.
Verified
I highly recommend Oliver Leonetti at Innergate Acupuncture!  I have seen him for the last 12 years for various ailments - ranging from nagging sports injuries to digestive issues to insomnia/anxiety, and he always provides the highest level of care that truly lasts.  Not only is he extremely knowledgeable and skilled, but he is super kind and caring and always take the time to truly listen.  I always feel better after leaving my appointment.  I honestly do not know what I would do without Oliver or Innergate Acupuncture!  Also, I've seen several of the acupuncturists there, and they are all fantastic as well.
Verified
I can't recommend these guys enough! I have a 10 yr old competitive skier who was having some knee pain & had never had acupuncture done before...not only did these guys gently ease him into the entire process - they also helped him get back on the ski hill after the first couple of treatments I was super impressed with their professionalism & how both Liz and Casey approached his injury - now my little guy looks forward to going to his acupuncture appointments! Yay! Thank you a zillion times over for taking such good care of my little guy.
Verified
I used to think acupuncture was sort of hokey. Not total witchcraft, but definitely not the magic, cure-all that people said. Well, folks, a few months in and I can report that I'm a changed woman! Well, really, it only took one session. Terry took my whole health history into consideration and helped with everything. Anxiety, sleeplessness, colds, ankle injuries, back pain--you name it. I've come in with problems and always left improved. I'm sure all the acupuncturists are lovely, but I want to stress how awesome Terry is. She takes my concerns seriously without making me feel like I'm at a stuffy doctors office. She approaches her work with humor and friendliness and is spot on with her treatment. Terry has made me feel comfortable from the get-go and has made my weekly appointments something for me to look forward to. My friends all have heard me rave about her, so I'd say everyone I know should go see her, but then I may never be able to squeeze in my appointments again! Just kidding, of course. Also, big props to the front desk staff too. They have been super kind and helpful when guiding me through insurance issues or unexpected after work traffic. I'd highly recommend Inner Gate SE to anyone with any ailment!
Amanda B.
October 8, 2019.
Verified
Wow such an amazing place! I have been going here for a while and every time I leave happier, healthier, and less stressed. Terry is amazing and is so attentive, kind hearted, and genuine! I always feel heard and listened to by her and she always does her best to access every thing plus more. I absolutely love her and highly recommend this place.
Verified
I've been going to Inner Gate Acupuncture since I moved to Portland in 2016. When I first started going, I was in treatment for a previous injury involving disc herniation, torn psoas and groin, and back pain. Later, I fell at work, and suffered a cervical spine and shoulder strain/sprain. I began seeing Oliver once a week at that point, and he was honestly, the only reason I felt better every week. I moved to Austin, and miss them every day. This office sincerely has every part of my big ole heart. Oliver's knowledge was able to tackle to injuries as they would mold and morph, and he constantly gave relief. I never left there feeling the same - always better. Plus, they all have you laughing or smiling every time you're there.  They're considerate, attentive, and insanely intelligent. I don't write reviews, but I feel as if someone changes your life, you should say something.
Verified
I have been seeing Erik for acupuncture for about six months - initially coming for plantar fasciitis.  I was impressed at the holistic approach he took - looking at the entire body not just in the main area I was experiencing pain.  My heel problem is now gone and I've continued to come in regularly to deal with other issues - and also just to feel better.  I always leave feeling relaxed and refreshed after an appointment. All the staff are friendly and professional, and Erik is a joy!
Kristina H.
January 28, 2019.
Verified
I've been meaning to write this for some time and am finally getting to it! This place is saving me - Erik and his staff are incredible - truly an oasis of healing. I have been dealing with a few issues and each is being addressed with great care and expertise. I actually feel better when I leave (and days after - a miracle!). Erik listens with depth and really tackles everything down to the finest point. I ask a million questions and he has answers and then some. I can't recommend this office enough. They are compassionate and kind and fun (an added bonus!).
Verified
This is an excellent place to come for accupuncture. They treat you very well and the accupuncturist I use, Terry, got me through my sciatica which had plagued me for three months before I went to see her. She really cares and spends time listening to you and understanding the problem you are experiencing. Her technique is excellent as well.  I highly recommend her.  The office staff is always helpful as well. I have never waited very long for an appointment so the scheduling is on time as well.
Izzy rocks!
Casey is an amazing healer in a surprising package. He fixed my back when I threw it out and gave me tools to reset my body and get stronger. He is such an awesome person to have on your wellness team. The office personnel are professional and awesome, and they were really helpful at managing the insurance side of things. Thanks!
Christina Song
2023-03-21
Sitting here with so much relief that I feel compelled to come here to sing Innergate's praises. I've been a patient there for over 5 years and have worked with different providers from Casey to Elizabeth. I'm so chuffed at how better I feel that I am fully taking advantage of the whole team and have scheduled to work with the naturopath on staff. I started going for horrible period symptoms but have been seen for an assortment of issues such as TMJ, migraines/headaches and sleep problems. Casey helped me figure out a three week tension headache that was seriously ruining the quality of my life. Elizabeth was able to help me sleep through the night and jump started my two year cardio streak. She's also a wealth of knowledge when it comes to food as medicine. I'm so thankful for these wonderful practitioners. They take my insurance and I look forward to going in every time. Highly recommend!
Brian Danielson
2023-03-17
My first two visits have been absolutely perfect. Acupuncture really helped my shoulder and arm as it was in very bad form. Can't recommend this place enough.
Nashoni Whitlock
2023-01-28
Renee and Brad have been treating my sciatic and neck pain for a few weeks and I can already feel an improvement in pain levels and ability to work. Not only is the clinic close to my house, but parking is a breeze and the place is always nice and clean. Thanks Inner Gate! -N
Quinn Gallagher
2023-01-14
Staff are calm collective yet outgoing and evaluate clients efficiently. Treatments were designed wonderfully and much more intended was resolved.
Five Stars for acupuncturist Elizabeth Bourgeois. Liz knows more about the workings of the human body than most of the medical doctors I have seen and she has an uncanny ability to ask questions, test a few points, and hone in on the exact cause of whatever happens to be paining my 50-year-old body at the time. The day before my first visit with Liz I'd been roller skating and did an accidental and involuntary split--kind of like James Brown, except I didn't GET UP! Anyway, my primary care provider was not very helpful told me I had a pulled muscle and sent me limping home. Liz, within moments of meeting me, identified exactly which muscle was injured and where. She knew exactly where to put the needles for immediate pain relief, and it's no exaggeration to say that I limped in and walked out. I continue to see Liz regularly to treat some chronic issues and the inevitable new pain of the month. The office staff at IGH&W are all super friendly and I 10/10 would recommend them. Especially Liz for acupuncture.
I originally came to the Halsey clinic to see Dr. Heather Krebsbach who has helped me manage multiple health issues. She is AMAZING and deserves every "Best Doctor" award she receives! The front desk staff are great—always helpful and pleasant. The primary reason I'm leaving this review however is to recognize Renee Fields. I started getting medicinal massages from her about a year ago to help ease my chronic pain from both a lower back injury and almost daily battles with headaches. I've had many different massage therapists over the years and I can easily say that Renee is THE BEST! On top of being a great LMT, she is also an amazing person! Very intuitive, compassionate and intelligent. I enjoy our conversations as much as the relief I get from our appointments. She offers massage packages that help make getting treatments more affordable! All in all, my experiences at Inner Gate have been great!
I have never had a more thorough, thoughtful, clear medical appointment in my life. Dr. Krebsbach was present and focused for the entire appointment and sent a detailed after visit summary.
Christine Black
2022-09-15
Erik treated my shoulder injury from jiu jitsu and returned it to full range of motion. Thanks Erik!
Providing Sports Medicine Acupuncture
Services in Portland since 2005
Our Acupuncturists have the most advanced sports medicine training available:
Your Wellness is Our Priority
Sports Medicine Acupuncture and Chiropractic treatments keep athletes performing at their best, improving recovery times, and balancing muscle groups.
Treatment focused on sports injuries, repetitive use injuries, and orthopedic disorders. We provide the most advanced care available in the assessment and treatment of these injuries.
We are Extensively Trained
Oliver Leonetti L.Ac. and Erik Isaacman L.Ac. have both completed the year-long certification program and passed all of the exams to earn their certificates in Sports Medicine Acupuncture. Casey McGuire L.Ac. and Terry Atchley L.Ac. are both now in the process of completing the certification.
Dr. Jerrod Puckett obtained a Masters of Science in Sports Medicine in addition to his Doctorate in Chiropractic, which required hundreds of additional hours treating athletes, on and off the field.
Evaluation of injuries and orthopedic disorders to find the cause of pain and dysfunction.
Based on these findings, treatment plans are then devised, which include acupuncture, myofascial release (a type of clinical deep tissue massage), and corrective exercises.
Postural assessment to understand the global imbalances that can lead to, and/or prevent proper healing of, orthopedic disorders and sports injuries.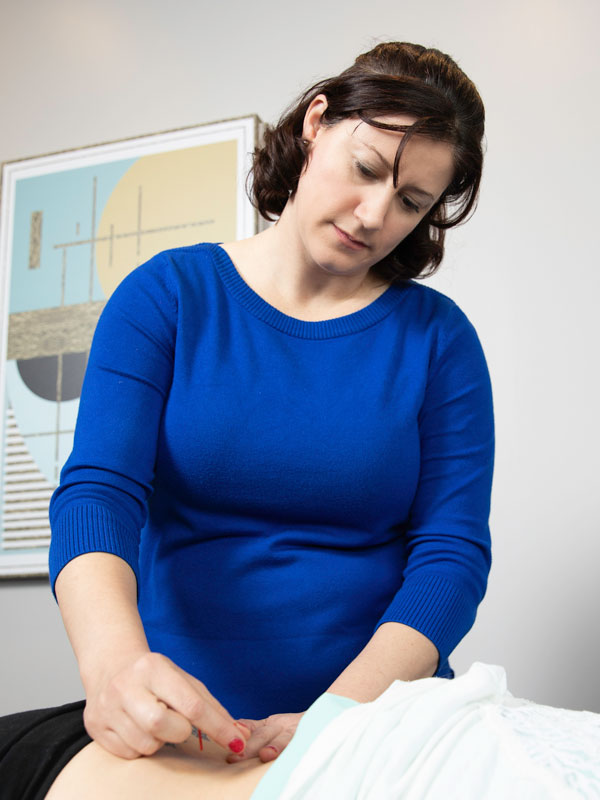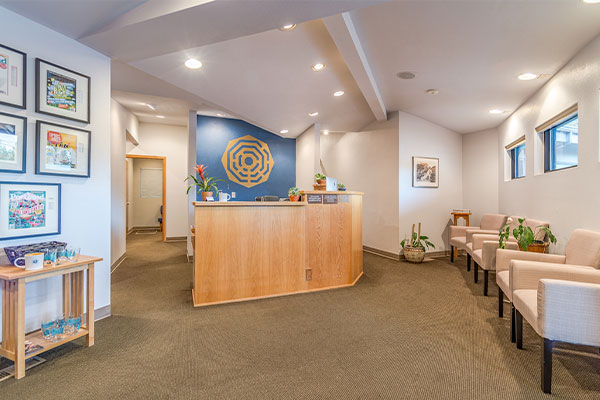 Why Choose Inner Gate Sports Medicine Acupuncture?
Our sports medicine acupuncture treatments are personalized to help you live a healthy and pain-free life. We create a custom healing plan for every patient.
Patient education is important to us. We empower you to take charge of your health and get you feeling better.
Our clinicians are the very best sports medicine acupuncturists in Portland with current certifications and credentials.
Find Pain Management & Stress Relief
We help 1000's of Patients Every Month –You're Next!
From triathletes to office workers and students each of these individuals found the treatment that helps them achieve their goals. Come find the healing you have been searching for today.
Inner Gate Health & Wellness has 2 convenient locations for you to choose from in Portland, Oregon!