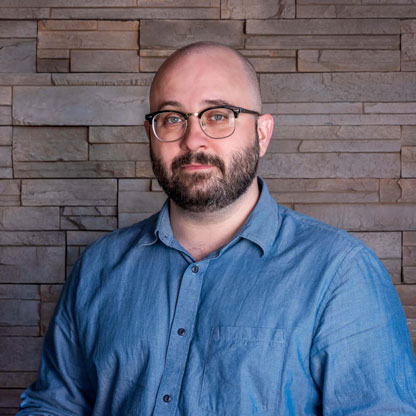 After signing up for an introductory Qigong class Brad began studying Chinese Medicine and philosophy in eastern Kentucky in the mid-1990s. In short order, the Qi Gong practice resolved his plantar fasciitis and severe sinus allergies, inspiring him to move to Oregon in 2004 to formally study Chinese Medicine.
Brad graduated from the Oregon College of Oriental Medicine in 2007. The medical classics' focus on the structural basis of Chinese Medicine has led Brad to a practice based on physical medicine, emphasizing the smooth and healthy movement of muscle, fascia, and circulation, achieved through a variety of interventions, ranging from acupuncture and moxibustion to tuina bodywork, and Chinese herbal therapies, both taken internally and applied topically.
He specializes in musculoskeletal pain, circulatory problems, emotional health, and metabolic issues.
When not working with patients he can be found practicing qigong, listening to difficult music, or spending time with his partner and their cat.