Last Updated on January 17, 2023
A good massage can do many beautiful things for you and your body. It can relieve physical pain and tension, stimulate blood circulation, reduce inflammation, enhance mood, and even improve posture and mobility. What's not to love about having a massage? A massage isn't just firm strokes across your skin; they're an entire beneficial experience. While having a professional massage may stretch your budget, it's something you should consider accommodating. Between your spa treatments, you can enjoy at-home massages.
The oil used for your massage can contribute significantly to your benefits. We have presented five of the best massage oils available for you to have a great massage at home.
Related: A Naturopathic Approach to Winter Blues
Why Use Massage Oil?
A good massage oil will reduce friction on the skin and muscles during the massage. The smooth movements made possible with oil will make the massage more effective, relaxing, and pleasant. Additionally, many massage oils do more than make the skin sleek; they have properties that benefit your body's health and wellness.
What Makes a Good Massage Oil?
While hundreds of massage oils are on the market today, finding a good oil isn't that difficult. Consider the purpose of the massage and find an oil known for providing that quality. For instance, if the massage is meant to relax you, use lavender, chamomile, sweet orange, or jasmine essential oils. Not only will these provide relaxation, but they will also calmly energize you. Just remember to use a carrier oil if you're using essential oil.
The 5 Best Massage Oils
If you aren't up for creating your own massage oil, here are the five best massage oils currently available.
Cliganic Certified Organic Jojoba Oil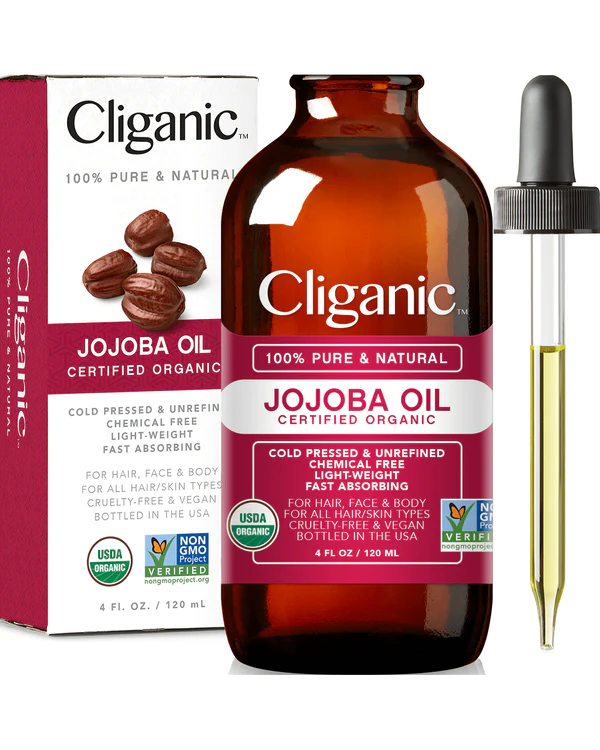 This 100% pure, cold-pressed, unrefined, organic Jojoba Oil is the perfect skin moisturizer. Using this oil for massage has a profound effect on the skin, as it is similar to your skin's sebum. This lightweight, fast-absorbing oil naturally contains several vitamins and nutrients, including vitamins E and B-complex.
Clinganic's Jojoba Oil is certified pure by the USDA and has a long shelf life. It's an excellent product for those with skin sensitivities like acne or eczema. Take note that jojoba oil has a nutty smell – this may or may not be a pleasant smell for you.
Related: How to Find a Good Acupuncturist [Ultimate Guide]
Majestic Pure Fractionated Coconut Oil
Majestic Pure's Fractionated Coconut Oil is 100% pure but has removed most of the long-chain triglycerides. This leaves mostly the medium chain triglycerides left, which means this oil maintains its liquid form even in low temperatures.
Coconut oil is a great massage oil because it is easily absorbed into your skin and contains abundant antioxidants. Coconut oil is used for many things within your healthcare and self-care routines, including acting as a carrier oil for essential oils. With this gentle oil, you can enjoy aromatherapy and rejuvenation at the end of a long day.
Are you looking for premier acupuncture in Portland OR? We provide personalized treatments and education to help you heal better. Visit Inner Gate Health & Wellness Clinic to learn more.
Aromatherapy Sensual Massage Oil for Couples
Maple Holistic's Aromatherapy Sensual Massage Oil for Couples is an excellent massage oil for professionals or at-home massages. Whether you're having a full body massage or just getting a knot out of your back, this oil is non-greasy and gentle on sensitive skin.
For couples who enjoy giving each other massages, this sensual aromatherapy oil has a fantastic fragrance and will leave both of you with soft, glowing, moisturized skin.
This oil blends jojoba, sweet almond, and lavender oils. This vegan, cruelty-free oil also contains vitamin E.
NOW Solutions Sweet Almond Oil
The NOW Solutions Sweet Almond Oil is 100% pure and GMO-free. This light oil won't clog your pores and will promote soft, nourished, healthy-looking skin. Sweet almond oil is a fragrant, vegetable-derived oil that is slowly absorbed by your skin, making it perfect for full-body massages.
While this oil won't be suitable if you have a nut allergy, it works well for professionals. Because of the consistency of the oil, it doesn't need to be reapplied as often as some lighter, more quickly-absorbed massage oils.
Sky Organics Apricot Oil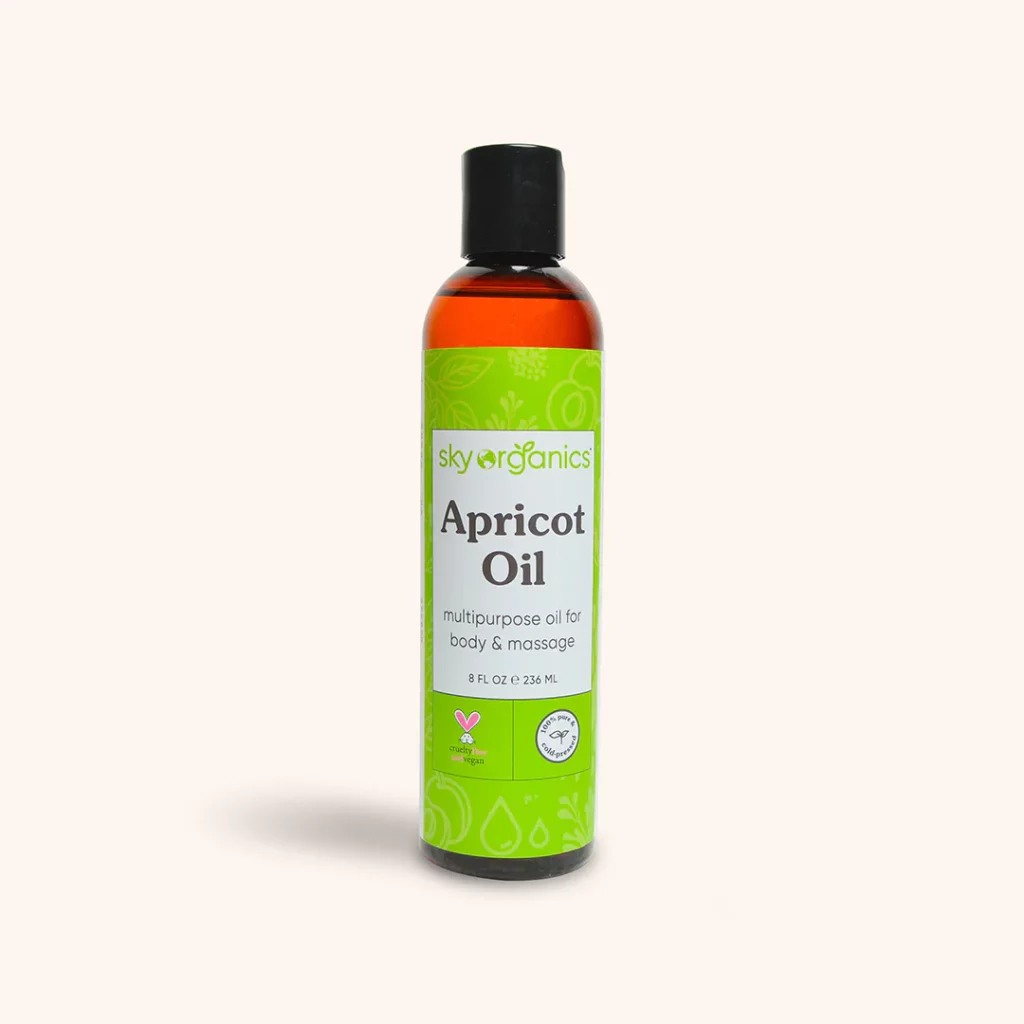 Here is the perfect massage oil for those with nut allergies. Sky Organics' Apricot Oil is lightweight and is quickly absorbed into your skin. It's rich in antioxidants, vitamins A and E, and essential fatty acids.
This cold-pressed, vegan oil will nourish your dry skin and give you a healthy glow. Apricot oil is fragrance-free and helps to support your skin's elasticity, natural softness, and hydration. It may also be used as a carrier oil for essential oils or in combination with other oils like jojoba or castor.
Things to Consider When Choosing Your Massage Oil
When you're choosing the right massage oil, consider the following:
The Kind of Massage
If you're having (or giving) a low-friction massage like Swedish massage, you'll need a heavier oil that's slow to absorb into your skin. If you need a high-friction sports massage or deep tissue massage, you'll need a lighter oil that absorbs more quickly into your skin.
The Fragrance
The scent of the oil you choose will add to the overall experience. But you may prefer a scent-free oil.
The Time Length of the Massage
The length of the massage can also determine which oil you use. For a shorter massage, choose a light oil. If the massage is longer and more leisurely, choose a heavier, slower-absorbing oil.
Allergens and Sensitivities
Consider any allergies, sensitivities, or skin conditions you may have. Oils that contain sodium laureth sulfate (SLES), sodium lauryl sulfate (SLS), and parabens tend to dehydrate and irritate your skin.
Related: Acupuncture vs. Massage: The Comparison Guide
Enjoy the Best Massage Oils
Try these and other high-quality massage oils. A good massage can improve your sleep, alleviate stress, boost focus, heal injuries, and improve some health conditions. Enjoy!
Would you like to improve your overall health? Our professional services will help you to a higher quality of life and wellness. Check out Inner Gate Health & Wellness Clinics at both of our Portland, OR locations today.